ScoMac having demonstrated best value and after a rigorous approval process were awarded the Bakery Counter fit out contract. The next stage required ScoMac to further develop the design and elements of the counter and finishes working closely with the Waitrose Store Development Team.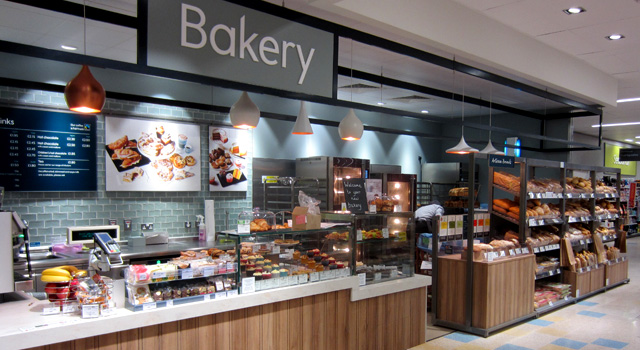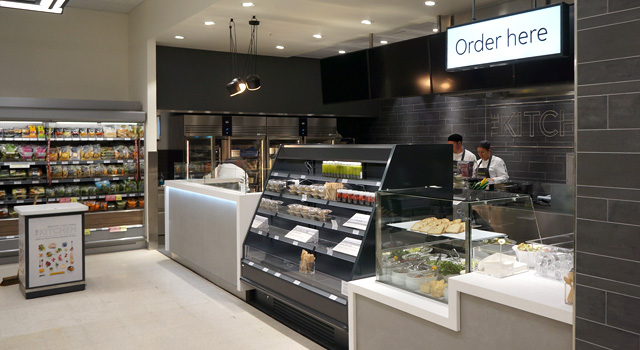 In October and November ScoMac delivered 3 projects to the new developed design which required us to procure and manage the full fit out of the area. This included the Altro floor finish, decorations, vinyl wall cladding, ceramic wall tiling, stainless steel cladding, skirting and dado rails. In addition, ScoMac manufactured the counters including front joinery server counter, bread table, chilled display and stainless steel rear counter.
The clients specified their suppliers which included ovens, fridges and dishwasher and these were procured by ScoMac at their pre- agreed rates. The whole project was collated in our central warehouse and delivered on our own transport. The ScoMac team provided support to the project team during the design process, on site coordination with all trades and project managed the fit out from a shell space provided by the main contractor.
Having successfully complete the first 3 projects ScoMac secured the nomination for the supply of the area not only into Core Stores but assisted in the development of a Convenience Store format of the Bakery. The continual development of the design also included the change to Corian work tops to the front servery, which the additional cost was funded from value engineering changes ScoMac had identified.
In 2015 ScoMac were awarded another 20 stores as part of a major 'Grazing Project' which commenced in August running through to the end of November. The core of these projects were working to very short programmes of approx. 2 weeks or less, alongside other store refresh activity. ScoMac were only able to achieve these very tight deadlines due to having our own in house production including Corian, Joinery and Stainless Steel fabrications.
From the success of the delivery of the Bakery area, ScoMac has developed a strong relationship with Waitrose and continues to design, manufacture and install a variety of projects.